Impact of short videos in marketing! Why are short videos good for marketing?
Marketing is a constantly evolving field. New trends emerge, and old ones fade away, but businesses must stay on top of the latest in order to succeed. Several industries, including universities and tourism agencies, are embracing a new trend in short-form video marketing. The Influence of Short videos in modern marketing! Human attention spans have shrunk tremendously in the past decade. Even goldfish are better at concentrating than we are. Honestly, that's no joke! We are becoming accustomed to technological conveniences and hectic lifestyles that leave us precious little time to do anything. These factors have made short-form videos so popular, and platforms like TikTok, Youtube Shorts, Instagram reels, etc., are on the rise. Beyond creating quick giggles, such videos have opened new doors for marketers, becoming one of today's most powerful marketing tools.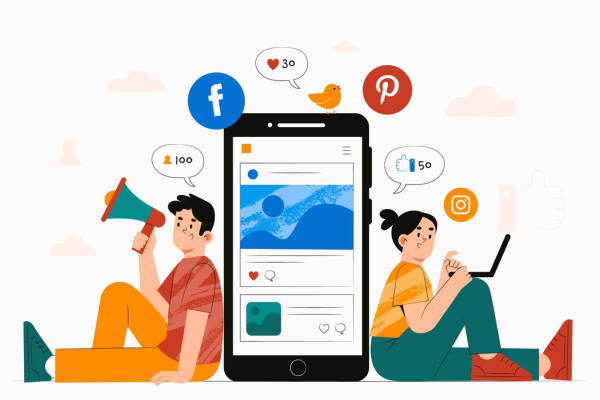 As everything is in a hurry nowadays, those who are the fastest win. It is the same in marketing as well, don't rush your audience. A short video is a great start. 68% of users are happy to watch business videos that last under one minute, according to statistics. Videos are also shared twice as much as any other online content. Approximately 51% of marketers who used short-form videos last year are willing to invest more in this medium, while 38% are planning to dedicate the same amount! Why are short videos so effective in
marketing
?
#1. Convenient for the on-the-go consumer
Many people still consume video content on their computers, but the number of those consuming it "on the go" is increasing rapidly. The Cisco report on mobile devices shows that by 2018, over 50% of all internet traffic will be driven by mobile devices. In other words, a large percentage of the population watches videos on their smartphones, tablets, and computers while waiting in line at the grocery store or commuting. No matter where consumers are, these short-form marketing campaigns make it easy for them to absorb your message.
#2. A wide audience can be reached by it
Short-form video marketing has the advantage of reaching your target market. Utilising short-form content will give you an edge over your competition and will enable you to engage a greater number of your target audience.
A video, even a short one, helps you rank higher on Google by retaining visitors longer. The Google algorithm determines a website's ranking on SERPs based on how much time users spend on sites like YouTube.
#4. Promote higher engagement
The short-form video can encourage a higher level of engagement with targeted audiences, particularly the younger generation that values video over all other formats. Sharing videos across social media is common, and if you allow your customers to give feedback, you can increase engagement and customer interaction. The reasons listed above explain why online marketing campaigns using short-form videos are so successful. It is true that the marketing industry changes and evolves constantly, but it is also true that businesses must remain ahead of the curve in order to succeed. We at
BrandFell
can help you create a video advertising campaign if you don't have the right skills!
Do you need help with video advertising? Let's talk now.
The short-form video can encourage a higher level of engagement with targeted audiences, particularly the younger generation that values video over all other formats.