Is Your Business Bold Enough to Conquer New Markets?
Branding Brilliance at Its Finest !!!
Leave Your Footprints in the Digital Realm with Our Next-Gen
Digital Marketing Strategies!
Go Beyond What's Possible !
Witness a Metamorphosis of Your Brand Like Never Before,
Leaving Competitors in Awe of Your Transformation
Proud Partnerships with
Credible Brands
We Take Great Pride in our Collaborations With These Respected Brands and Organizations
Discover Why
These Renowned Brands Choose Us
Engage Hearts and Minds Through Our Creative Prowess, Forming Unbreakable Bonds With The Audience
Digital Marketing Strategies to Fulfill all Your Digital Aspirations
Building Websites That Truly Convert! We are Eager to Assist You
MILLION AD
BUDGETS
MANAGED
YEARS OF
DIGITAL MARKETING &
DEVELOPMENT
Leading Digital Marketing Agency in the UK, USA, Australia, UAE and India
Welcome to BrandFell, a global icon in the Digital Marketing World. With our roots firmly planted in London, we spread our services worldwide with a dynamic workstation buzzing with creativity in India. Our mission is to help your Brand shine brighter. In the intricate web of today's marketing, we navigate with expertise, employing cutting-edge Digital Tools to help your Business stand tall. We're your trusted ally, helping you create a powerful Brand Identity that's not just a part of the Crowd- but Leading it!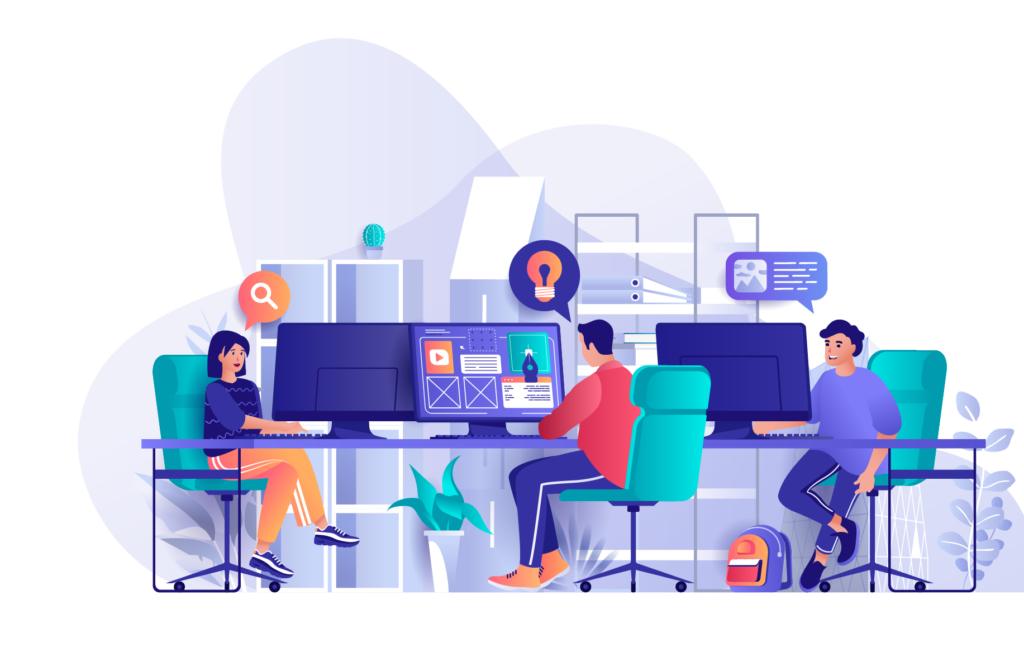 Hear From Our Happy Clients
Ameen M Ali
They conquer the world of digital and they have an array of tools and knowledge to make that happen, from digital marketing to search engine optimization, to website design.

Arun Ghosh P
We were truly impressed! Their Digital marketing and web design were equally excellent too. All the deliverables reached us on time. The marketing produced definitive and solid results. It was all meticulously and delivered in a very systematic manner
Anton Babu
BrandFell has been a valued partner for Fortune IAS Academy for several years. We have benefited from their assistance with SEO, social media, and conversion rate optimization, and we always look forward to our strategy sessions each week. Their passion, knowledge, and expertise are unmatched
Why blend in with other brands by following the Trends?
Be unique, and set the trend that others follow.
Are you Searching for Globally Serving Web Design & Digital Marketing Agencies?
BrandFell, a world-renowned Web Design & digital marketing agency headquartered in London with a dynamic workspace in India, is at your service. We're all about understanding your unique needs- guiding you with insightful advice, and creating impactful strategies- to keep you a step ahead in the global market. No matter where you are, we're committed to making your digital dreams a reality.
FAQ: All You Need to Know About Us
Where is BrandFell Located?
BrandFell is headquartered in London with a key operational hub in Technopark, Trivandrum, India.
Does digital marketing work for your businesses?
YES!!! Digital marketing is universally effective. It doesn't matter what your business offers, digital marketing strategies can fortify your customer loyalty and amplify your online presence.
What services does BrandFell offer?
BrandFell offers comprehensive web design and digital marketing solutions, focusing on web development, SEO, Social Media Ads, and Google Ads- aimed at boosting your revenue.
How much is the cost of your services?
Clients' needs vary, and marketing strategists will consider several aspects- like growth preferences and website features- before finalizing the pricing. Contact us to Get a Quote for the services you prefer.
Can you guarantee results for your Digital Marketing services?
From the countless options available around you, finding a reliable web development and digital marketing partner can be challenging. We offer complete dedication and transparency, and you can explore our customers' feedback on their journey with us.
Does BrandFell have a Global presence?
With our strategic headquarters in London and a vital operational hub nestled in Technopark, Trivandrum, India, BrandFell boasts a global presence. Our physical offices span across the UK, USA, UAE, Australia, and India, allowing us to serve many clientele worldwide.
From SHADOWS to SPOTLIGHT!
Digital Marketing For Unmatched Brand Visibility